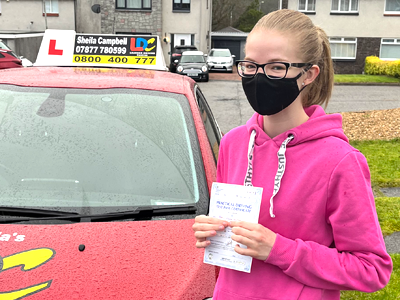 Abbie
Fabulous instructor!
I would not hesitate to recommend Sheila as a driving instructor. Since the start of my learning through to my test, she always made me feel at ease. I was even given the opportunity to decide which areas that I wanted to practise & I cannot thank her enough for all of the support that she has given me. She is a fabulous instructor!!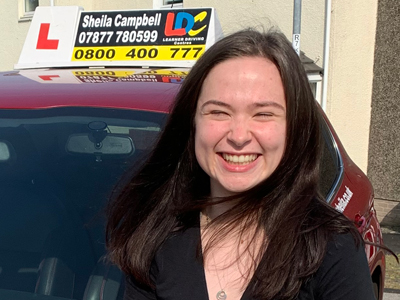 Sophie Mollan
First time pass
Sheila is a wonderful driving instructor! I started lessons with her a few years ago and was never able to complete them due to Covid, despite this she helped me pass my test first time. Sheila is always on time and happy to work around you and what you want to do on lessons. She accommodated to what I needed amazingly and even worked around a next day test booking for me! She always knew where I was in my learning, despite big time periods between lessons, and is a really fun person to take lessons with, I couldn't recommend her more. Sheila makes you feel at ease during lessons, and I feel I've become the best driver I could through her. My sister is booked on her waiting list as we know Sheila is the best instructor to get her driving. Thanks again!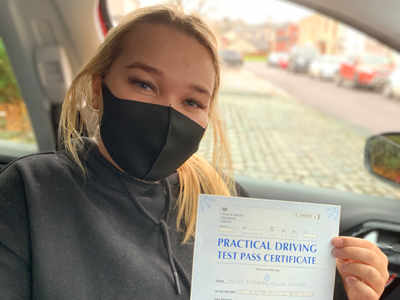 Megan Mckay
Passed with one minor
Sheila is hands down the best instructor I have been with! After learning to drive for the past two years and with other instructors Sheila was by far the best! I can honestly not recommend her enough for being so patient and friendly, made me feeling completely at ease from my first lesson. Definitely has made a much more confident driver and will miss having lessons i enjoyed them that much!! Thankyou so much again x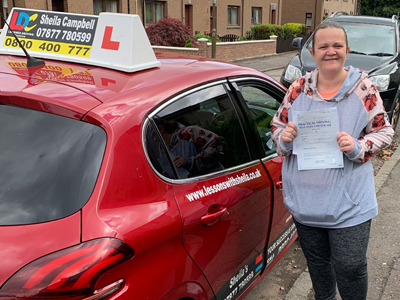 Lynn Hamilton
Passed 1st Time
Sheila is THE best driving instructor. As an older learner I never thought I would learn to drive but Sheila has just helped me pass my test first time. She is very calming, patient, supportive and VERY good at her job. I highly recommend lessons with Sheila.
Nathan
Recommended by family
As a young man wanting to learn how to drive straight away, I wanted to find a good instructor to learn with, through a family recommendation I was told about Sheila. As someone who isn't great at meeting new people I felt quite anxious to get started. Once it was time for my first lesson Sheila made me feel welcome straight away, with a warm welcome and a great energy. This was the case for all lessons. Sheila always showed great patience and determination throughout the process of teaching me how to drive. Sheila was calm and collected at all times and this really helped for me to remain calm when out on the roads as a learner as it can be stressful. Lessons always were something to look forward to and were very productive. I felt after each lesson that I had truly learned something and would be able to use my new skill in the next lesson. I feel like with the amount that can be learned in the time of a lesson it is definitely worth the price. Throughout my time learning to drive I never felt pressured or uncomfortable. It was a great experience and I would definitely recommend anyone who wants to learn to drive a car to learn through Sheila. Great Service.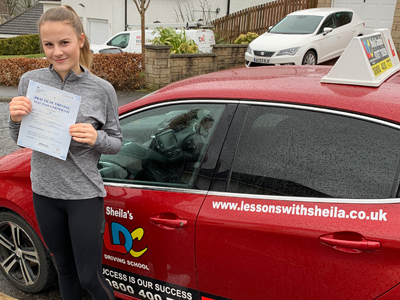 Holly
Couldn't have asked for a better instructor
Couldn't have asked for a better instructor. Sheila is a patient, encouraging and reliable driving instructor and a lovely person. Sheila is extremely punctual and usually early in fact. She always makes you feel comfortable and is great to chat to. Her lessons are based around what the pupil feels that they would like to work on, as the LDC system allows for you to plan your own lessons. The LDC website is also very helpful for studying for your theory test as it has plenty of resources and allows you to track your progress. I would highly recommend Sheila to anyone learning to drive!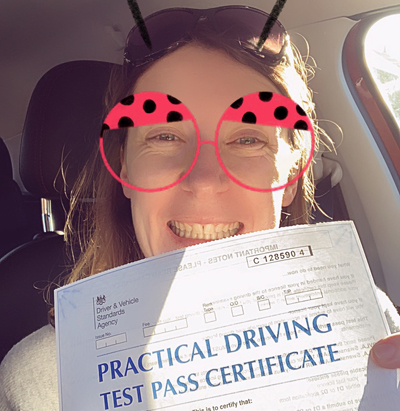 Helena Sherwin
Sheila believed in me
Hello, I've just passed my test! I couldn't have done it without Sheila. I should have learned years ago. I didn't have to wait long for a lesson with Sheila. You will not find a kinder or more patient instructor. Sheila believed in me when I wasn't sure I could do it. But I did! I learned from Sheila that driving is not a natural ability. It takes time, lots of study and above all practice. Trust me if I can do it so can you! The LDC method is great too, you get web access to watch vids n quizes for theory. Thankyou so much Sheila. You are a great teacher x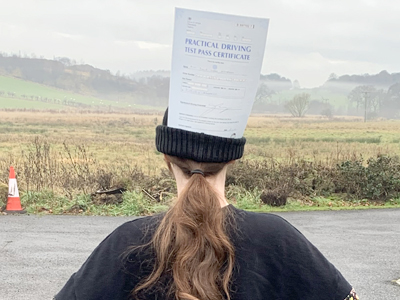 Julia
Love Sheila!
I love Sheila. Sheila is amazing to be around, super patient and efficient with her work. She goes a step above to make sure you are getting the full learners experience you need. Sheila helped me fix bad habits that I never realised I had and always kept me focused. Sheila made me feel calm towards my driving test and I'm so thankful to her for being my driving instructor. I recommend her any day of the week! Thank you so much Sheila!
Lauren McKinney
Sheila was a brilliant instructor - really patient and reassuring. The atmosphere inside the car is so relaxed, with us often laughing at the strange voices and accents I'd put on when concentrating or narrating my driving. Sheila helped me pass my test in something like half the average number of lessons usually taken before test, and with a first time pass. I've been driving for almost 3 years now and, touch wood, have yet to have any major incidents. I genuinely believe this is down to Sheila's amazing teaching😊
Vance Gamble
I have been a driving instructor since 1973, I was the proprietor of Strathclyde driving school until 2016, I tought Sheila's Mum and I also tought Sheila both were very natural driver's. She is extremely PATIENT and capable instrutor and I have no hesitation recommending her. Vance Gamble DOE ADI MIAM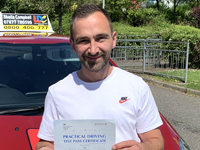 Tony
Helped me overcome my nerves
Here's my testimonial! Being a first time learner I started lessons with Sheila in 2017 and wasn't confident enough to even put in for my theory test never mind the driving test. Sheila was patient and very understanding about my nerves and helped me in areas I struggled with which now come as second nature to me. She has been a great teacher and the course itself great too, including the workbook and online log in where you chart your progress. Finally today I passed my driving test and I owe it all to Sheila and would highly recommend her and LDC.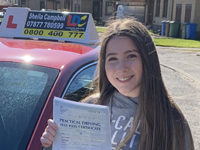 Gemma Wilson
Amazing Instructor
Shelia is an amazing driving instructor as she is so helpful and full of patience. I'm already missing our wee lessons as not only did she make my driving experience comfortable and enjoyable but she was a lovely person to talk to and have a laugh with. She taught me so much and always made me feel at ease so now I feel confident driving on my own as she always reassured me I could do it. She helped me to pick up the skills I needed to drive very quickly and she made learning to drive one of the best experiences for me. I would highly recommend Sheila as she is not only a fantastic instructor but also an amazing person. Thanks again for everything!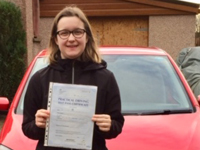 Kirsty
Thanks for your help
I first contacted LDC after having very little confidence with my previous driving lessons. I wasn't progressing as well as I thought I should be. I decided to try LDC who put me in contact with Sheila. From the very first day she was calm and very patience. I really enjoyed my lessons and she made driving fun. Unfortunately about six months after starting lessons I was involved in a car accident while a passenger which caused a back injury which would take about a year to heal. After I recovered, I contacted Sheila again and we picked right where we left off. My confidence was really shaken up but she was patience and encouraged to keep trying. Thank You Sheila I really couldn't have done it without you.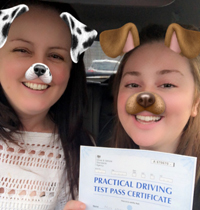 Megan
1st time pass
Sheila is an amazing instructor, between her patience and calming nature she made me feel so at ease. I picked up and learned everything I needed to for a first time pass. She was always on time and only ever a text away. The book Sheila provided helped to plan my lessons and kept a track of progress and what still needed work. During and after lessons Sheila gave great feedback and always answered all my questions till I understood completely. I couldn't have picked a better instructor, I will always recommend her. I will definitely miss our lessons but can't thank her enough for helping me get a pass first time!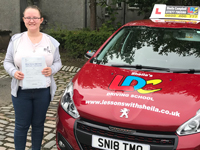 Zoe
Boosted My Confidence
Initially when I started driving I was with a different instructor, with whom I was getting nowhere. Since joining With Sheila I feel I've learned so much more, she made me feel so comfortable , able and confident. And after 4 attempts with the last instructor at my test and failing, it took me one attempt with Sheila to pass. I've learned more in the last few months than I did in a year with someone else. I would 100% recommend Sheila to other people as she is amazing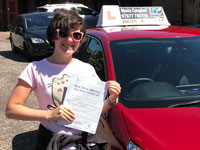 Chloe Gardiner
Very patient instructor
Sheila is the most patient instructor on the planet, she helps you relax, and get into a good rhythm with driving. Even if you fail first time, she will help you bounce right back and help you fix whatever went wrong the first time! I will certainly miss driving with her and singing my stupid parallel parking song (which i do in the car by myself anyway!)
Louise Fitzgerald
LDC Workbooks are useful
Sheila was the most patient and friendliest instructor I could have asked for. She broke everything down into manageable chunks, and knew exactly when to encourage me to try something new. I never felt stressed or reluctant before my lessons. I found the LDC workbooks useful to look over, and the videos consolidated what I'd learnt each week. Thanks for everything Sheila, I'll really miss our weekly chats!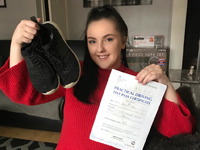 Natasha Haney
Lots of Laughs
I would definetely recommend Sheila as an instructor as she is the most patient and down to earth person to be around. I have really enjoyed learning to drive and feel I picked up on driving skills very quickly with lots of laughs along the way. The car is very comfortable to drive and easy to get used to which makes the full experience so much easier, Thanks again Sheila you were amazing!!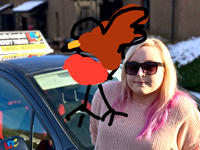 Abby Bryant
My we pal
Sheila is a great instructor and has been there for me through the entire learning process. She's honestly my wee pal and I'm so appreciative of her help whenever I've needed it as well as having to put up with silly wee jokes about Robins on my car. Definitely couldn't recommend her anymore as an instructor because she's not just there to help you pass and put you at ease but she's there as a genuine friend to listen to any moans and groans about the week or to get excited over anything good that happens. I'll miss my time in the car with her, they were some of the best times of my life and I'll never forget how much she helped me to pass. Although I didn't pass first time, she made sure that I felt confident getting back out on the road and I passed no bother the second time.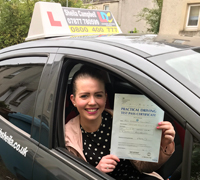 Deborah Cameron
Will miss my lessons
I was really nervous about starting my driving lessons as I didn't know anything about driving and lacked confidence, Shiela made me feel at ease and reassured me that I could do it! Sheila is really patient and talked me through everything I needed to know step by step. I really enjoyed my lessons with her and will miss them 😊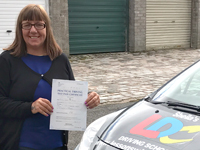 Elaine
Great Instructor
I sat my driving test about 30 years ago, failed and then gave up. I decided to try again and someone recommended Sheila from LDC, I am so glad they did. It was so much better this time and I looked forward to my lessons. Sheila is very patient and explains everything until u fully understand it. She is so easy to get on with and it was like going out in the car with a friend. I could not recommend Sheila more highly and I would say to anyone thinking of taking lessons to give her a call. Great instructor and lovely person.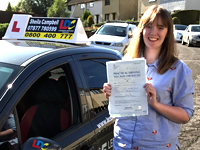 Shannon Kilday
First time pass
Whilst preparing for my driving test, I have had a lot of difficulty with managing my nerves and lack of confidence. Sheila has been extremely patient and encouraging throughout my time learning with her, enabling me to pass first time. Sheila is also very adaptable to different ways of learning making driving easier to understand. Having come from being terrified of driving to being more confident in my own judgment and ability, I would highly recommend Sheila as a driving instructor.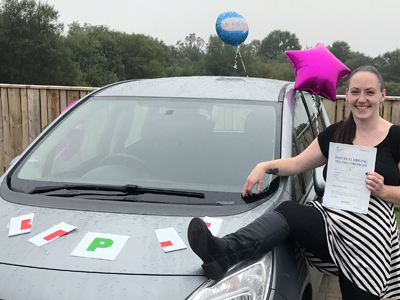 Lisa McGuire
First time pass
First time pass. The thought of driving panicked me so much my husband had to contact Shelia for me! I knew nothing about driving but that quickly changed. Shelia is by far the most patient and down to earth person I have ever met. She never spoke down or had anything negative to say. My confidence was knocked quite badly through a practice lesson and found my nerves difficult to control. Shelia quickly built it back up and moved me forward. Every lesson was fun, full of laughter and tailored to my needs. The LDC system is fantastic and easy to understand. Really going to miss our little drives, thank you so much for giving me back my freedom!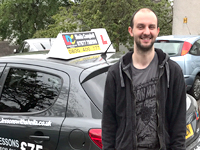 John Gill
Highly Recommend
I would highly recommend Sheila if you are planning to take driving lessons. She is very down to earth and makes you feel at ease. The learning materials that Sheila provides are very good too. I failed my 1st test but never felt any loss of confidence due to the excellent teachings from Sheila. My wife is possibly going to give driving a shot and we will definitely be going with Sheila for this too. Thanks for all your training Sheila. It's been great, had the wee man out to Hogganfield park and all sorts. Loving it. Cheers.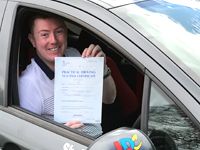 Johnathan Scullion
1st time pass
First time passed mature student I began my lessons with another instructor and after losing all confidence and will to drive and stopped and took a break. I was encouraged to return and booked through Shelia. I don't think I could have picked a better instructor for what I needed. Shelia identified my confidence was shaken and was quick to rebuild this with each lesson which helped me to enjoy driving again. Always available for texts, Shelia was always encouraging and full of positivity, never a negative or word or tone was used, whether in person or through phone communication. I do believe I wouldn't have passed first time without Shelia and I highly recommend her as a fantastic instructor and a great choice to do your driving lessons with.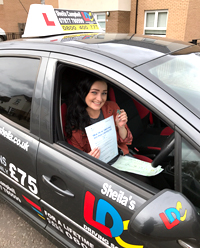 Becky Hall
Fantastic instructor and woman
I started lessons with Sheila after failing my driving test for the second time with another instructor. My confidence had been knocked and I was nervous about starting again after having a few months break. Sheila instantly made me feel at ease and she was very easy to get along with. Sheila allowed me to show her what I remembered and my driving skills before highlighting where work was required. Together we would plan my lessons and I feel that she offers a very person centered service. I began to enjoy and look forward to lessons again; the way it should be. Sheila was always on time (early in fact), always encouraging and was only ever a text away if I needed her. She offered me a lot of help for my theory and after only 15 hours of tuition I passed both my theory and driving test. I would highly recommend Sheila to anyone, she is a fantastic instructor and woman.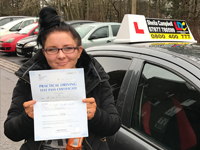 Emma
Great instructor
When I started lessons with Sheila I was so nervous ! But Sheila made me feel at ease , made me feel like I could do anything if I put my mind to it , she gave me confidence to strive, I was made to feel comfortable with Sheila while doing lessons , she was only a text away when I had any questions to ask aswell , Sheila accompanied me on my driving test and I passed ! Well I wouldn't have been able to do it without her , 5* instructor & lady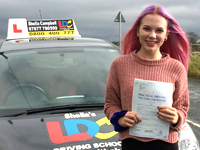 Sam Kidd
Best Instructor
Sheila is by far the nicest and best instructor I could imagine. When I started lessons, I hated the idea of driving and she made me motivated and now I really enjoy it. The teaching methods of LDC are brilliant, it makes learning easy and fun. Although I failed my first test, Sheila made sure my confidence didn't drop and I passed second time. Sheila goes the extra mile to make sure you fully understand everything she's teaching you and I'll miss my lessons with her.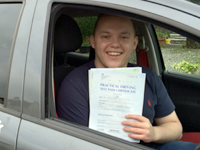 Kyle McLeod
Passed First Time
Sheila is a great driving instructor, extremely easy to get on with and one of the most patient people out there, couldn't have passed without her. Kyle McLeod.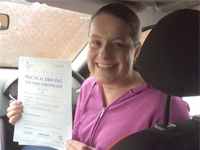 Lisa
I had tried learning to drive about 12 years ago and then gave up on it. I decided to give it another go and one of my friends recommended LDC and that was where I found Sheila. She was such a great instructor and always listened to my input so that I was getting what I needed out of my lessons. She helped me get my confidence back very quickly and encouraged me through every lesson. Even when I failed my first attempt she told me to just get another test booked straight away as she knew I was ready and this led me to pass my second attempt. I enjoyed all my lessons and now that I have passed will miss them.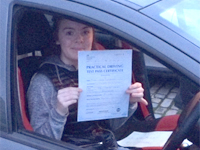 Lisa
First Time Pass
I completed my driving lessons within only 4 months, with a first time pass. This was all because of Sheila at LDC and her way of teaching each step of successful and safe driving. LDC was a fantastic driving course to go through as they also gave me further tools to improve my driving skills such as a LDC Workbook, with help and guides and a online website to practice your Theory etc. Sheila as a driving instructor was very encouraging and never spoke negatively. As a driving instructor, I thought she was really good because if I didn't understand anything she would always think of a better way to explain it to me. She was a fantastic instructor who I will miss chatting with! I would highly recommend to anyone to do their driving lessons with Sheila in the future. 10/10 !!!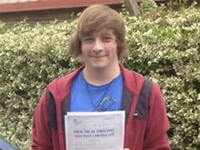 Joe
I really loved learning to drive with you and Alison you both are great teachers and really nice and easy to talk to, very supportive and. Helpful, thank you both so much for all the time spent teaching me this amazing skill, I definitely recommend the LDC driving school to any one who wants to learn to drive thank you so much.